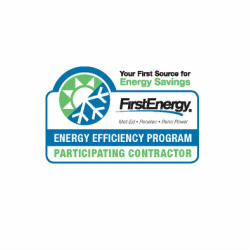 Residential and Commercial Energy Audits
Professional Building Performance Institute ( BPI ) certified Building analysts offering full diagnostic audits to improve building efficiency and help reduce energy waste. Servicing customers in the Penelec, MET-ED and West Penn Power Service areas. Participating Contractor in FirstEnergy's PCAP / LIPURP / Whole House Audit programs. Located in Chambersburg, Pa
Offering Low Interest, Unsecured Loans for Energy Efficient Home Improvements through Keystone Help Home Energy Program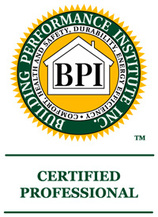 Your house is like the human body, composed of various systems that work together in support of each other. If one of these systems fails, the other systems are also affected. When systems of the house fail such as framing, ventilation, electrical, heating and cooling, powerful and destructive processes of uncontrolled heat, uncontrolled air, uncontrolled moisture take their toll on the health of the house. The value and longevity of the house are reduced. The comfort and safety of the occupants is threatened with toxins such as molds and carbon monoxide. The cost of living in the house is increased.
The first step is finding whether or not you have a problem. This is like the visit to the doctor where he asks you questions and studies the symptoms. In my business this is a free, no obligation walk-through of your house with questions and answers where you tell me your concerns, I explain the process and together we determine your legitimate needs.
( Schedule your free walk through/consultation now )
If the first step indicates a need, the second step is to introduce specialized testing equipment that locates the causes and determines the extent of the damage. This step is like the tests that your doctor orders that eliminate the guess work and introduce the certainty. This is the comprehensive home assessment. Results of this is a detailed report that lists the issues affecting your house and gives them values from critical to low so that way you can perform repairs in the most sensible fashion.
The final step is to use the knowledge that you gained from the first steps and proceed to fix the greatest, most critical issues on your house. On the surface this is about comfort, safety and efficiency, but really it is about improving quality of life and that is my goal to help you improve the quality of life of your family and maintain the value of your house.
Download and view a sample report:
Sample Assessment Report
Prepared by Pro Eco-Energy
How to Prepare your house for an Energy Audit
Copyright ©Andrew Aliferis 2013